How can I use my coupons? Why isn't my coupon working?
Last updated 03/21/2018 14:33:38 PM
At Checkout, enter the coupon code in the appropriate box then click "Apply".
Please be sure to use CAPITAL LETTERS when entering your coupon code.
Example: FS05 (Correct); Fs05 (Incorrect)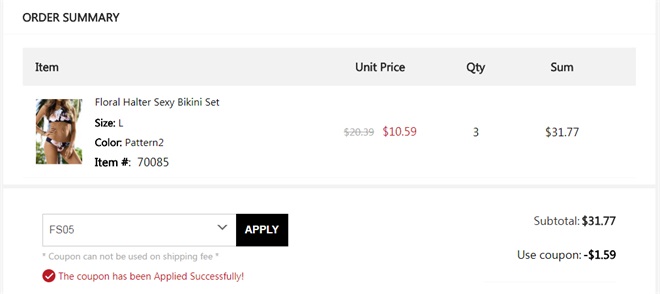 Some Coupons will require a minimum purchase of $30 USD (or $38 AUD). Please refer to coupon details.
Did this answer your question?
Please note that your feedback will be looked into but you won't receive a reply from our Customer Care Team. If you have a question please use the Contact Us links on our Help pages.

Was this answer useful?